Shorter hospital length of stay
Pioneer clinicians have always aspired to take excellent care of our patients. The quality of care is measured through a variety of sources including the patients' experience. The Hospital Consumer Assessment of Healthcare Providers and Systems (HCAHPS) survey is the first and only nationally standardized and publicly reported tool. It is designed to produce data about patients' perspectives of care in a way that allows consumers to make meaningful comparisons of hospitals and care teams. A random sample of patients receive a survey by mail between 48 hours and 6 weeks after leaving the hospital. Patients have 35 days to complete and return the survey.
Pioneer Medical Group has an unwavering commitment to deliver quality medical care through standard processes and an unparalleled dedication to ensuring an optimal patient experience. 
Hospital data through Q3 2020 reflects the following:
In-Patient Length of Stay
Our Average In-Patient Length of Stay (LOS): 5.17 days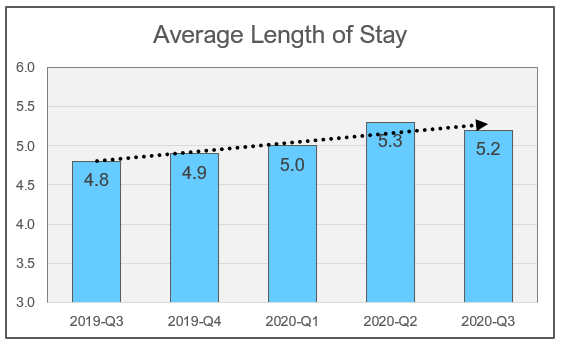 Pioneer Medical Clinical Decision Unit Statistics 2020
When we partner with facilities, the results include timely admissions, shorter LOS, and ensuring appropriate level of care.
"The physicians took their time during each visit to discuss things with me. I truly appreciate not being rushed. Thank you"
"My doctor was wonderful. He explained things to me better than the specialists."
"All the physicians helped me understand my concerns, very professional and put me at ease to accept my condition and treatment. Thank you"
"I was impressed with the quality of care and speed"
The Solution For Hospital Medicine