Pioneer Medical Foundation is a non-profit mobile medical unit that works through the Department of Health to provide for homeless, uninsured, and underserved adults in the community. We work in Hillsborough and Pasco County and have been serving the community since 2015.
We would like to hold this Health Fair to provide the homeless/underserved community with free medical, dental, and hygiene care. Through our partnerships and donations, we will be providing a variety of services and resources.
This is a Free Event! All services and resources are being offered at no cost.
This would not be possible without the contributions of our amazing community partners and volunteers!
Free Lunch for the Homeless
Raffel Event: 10 Bicycles, bike locks, and more!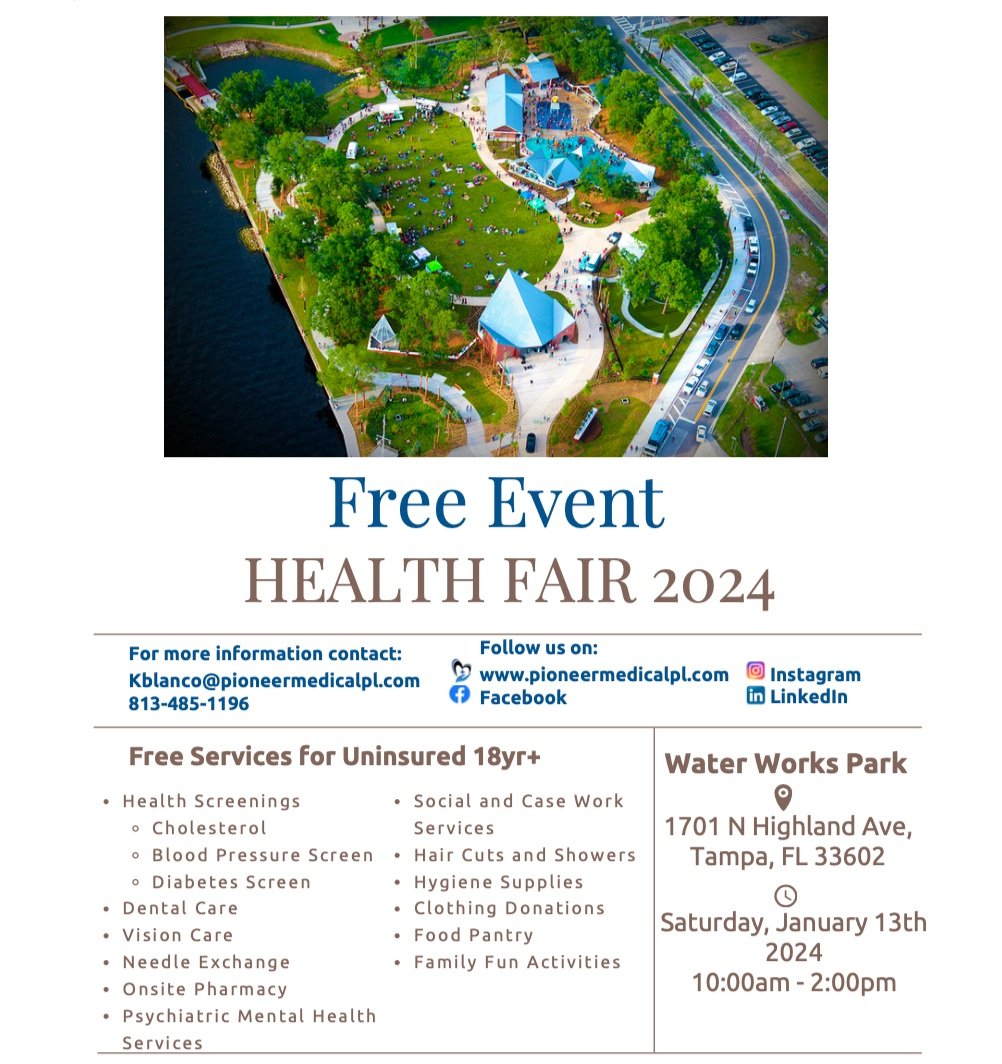 Connect with us on social media
"The physicians took their time during each visit to discuss things with me. I truly appreciate not being rushed. Thank you"
"I was impressed with the quality of care and speed"
"All the physicians helped me understand my concerns, very professional and put me at ease to accept my condition and treatment. Thank you"
The Solution For Hospital Medicine